Counter Shock
Counter Shock reduces the vibration coming from the frame, giving a more solid feel while also being friendly to the arm and elbow. Self-adhensive, damage-free to the racquet's finish.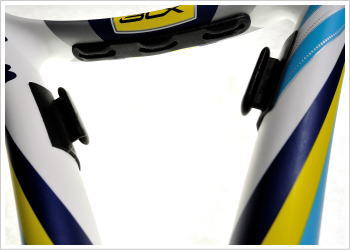 To Apply:

1. Clean surface with damp cloth, let dry.
2. Remove both liner and double sided tape that is on the dampener.
3. Apply included double sided tape to the dampener.
4. Press the dampener to the racquet.